Podcast: Play in new window | Download (Duration: 21:05 — 25.3MB) | Embed
Subscribe: Apple Podcasts | Google Podcasts | Spotify | Email | TuneIn | RSS | More
Borrowing Strength – a Seven Habits podcast. The simple fact is that you have very little control over others, but you have enormous control of yourself. So what to do when you need to influence the behaviors of others? It's a tough one.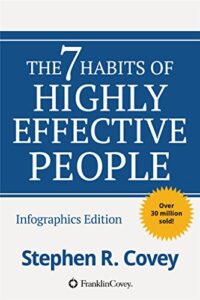 It boils down to really, we just have three options. We can exert force or a threat. IE: to your child, you'll be grounded if you don't… or an employee, you'll be fired if you don't… We can reward, such as offering a child a snack or an employee a bonus. And lastly, we can inspire. But really, this is all we can do to "get behavior" from another person.
Tune in and check out what Stephen covey's Seven Habits of Highly Effective People has to say on the topic!
Learn more about #QualityMatters & Texas Quality Assurance :
LinkedIn | Facebook | Twitter | Instagram | YouTube
www.qmcast.com | Texas Quality Assurance