Podcast: Play in new window | Download (Duration: 17:32 — 25.3MB) | Embed
Subscribe: Apple Podcasts | Google Podcasts | Spotify | Stitcher | Email | TuneIn | RSS | More
#OTC2019 & Dekra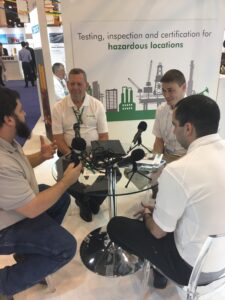 This is the first year for us to visit OTC.  What a day today was.  It was the first day of 50th anniversary for OTC.  We'll be back out on the floor Tuesday and Thursday, looking to talk to folks that understand why Quality Matters and how it can save time and energy and impact life at work and home. The fact is folks our world just wouldn't work if it were not for Quality Management and the Process Approach to things.
We had a great opportunity to sit and talk with Dekra.  Dekra if you don't know is a worldwide leader in all things related to Quality, Safety and Environmental management and compliance.  What a great chat, and we learned a lot about Dekra, what they do, and really had no idea that explosion proof auditing and testing was such a big operation.  Folks like this help keep the world going round for our modern way of life.
Join us we discuss why Quality Matters.  If you are looking to talk with us tomorrow our information is below.  Email call text, we want to talk with you.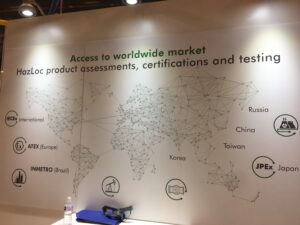 Kyle Chambers
281-906-5415 (call or text)
[email protected]
LinkedIn – https://www.linkedin.com/in/kyle-chambers-tqa/
Darci Chambers
[email protected]
LinkedIn – https://www.linkedin.com/in/darci-chambers-b2196683/
learn more online at www.TexasQA.com
OTC 2019
http://2019.otcnet.org/
Dekra
https://www.dekra.us/en/home-page/
Learn more about #QualityMatters & Texas Quality Assurance :
LinkedIn | Facebook | Twitter  | Instagram  | YouTube
www.qmcast.com | Texas Quality Assurance