Podcast: Play in new window | Download (Duration: 16:51 — 18.5MB) | Embed
Subscribe: Apple Podcasts | Google Podcasts | Spotify | Stitcher | Email | TuneIn | RSS | More
Today we discuss continual improvement through top management change for the good of all interested parties. Darci absolutely loved this blog post. Kyle and Darci, in both personal and professional life, are improvement seekers. They both believe that change begins with you. This blog discusses that very phenomenon through Mike Duggan who was at the time the CEO of Detroit Medical Center.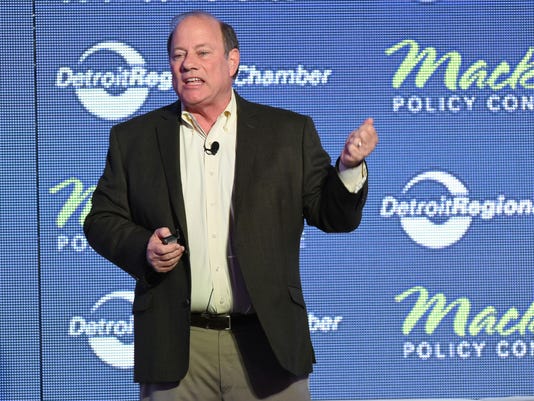 Being the CEO, top management, Duggin was charged with finding out why there was multi-million-dollar loss the previous year. Duggin started with the nurses, who said it took so long to get patients discharged. It could take hours to get them wheeled out and sent home. Whose fault was that? The transporters.
Duggin checks in with the transporters who gives their opinion and sends Duggin to the Wheelchair Repair Shop. When Duggin arrived in the shop, it was the first time the CEO had ever been there. Improvement already! As you can imagine, it was another pass the buck situation, they said it was purchasing. Purchasing said it was Accounting. Accounting affirmed it was them, at the orders of the CEO!
As you can imagine, this came as a surprise, but also a revelation to Duggin. This was his wake up, his call to action. Quality and continual improvement start with top management. Duggin, worked to remedy the situation.
Instead of solving the direct problem of getting supplies to fix the wheelchairs to wheel out ambulatory patients, Duggin asked why the hospital was wheeling out ambulatory patients. Again, he was given reason after reason, law, insurance policy, hospital policy. When Duggin realized there was no requirement to wheel a healthy patient out of the hospital, he changed the policy-to cheers of the nurses.
It is refreshing to read about top management that is willing to dig deep and make necessary changes for the betterment of all interested parties. This simple change saved the hospital money, relived overworked employees, and worked towards keeping customers happier.
Lear
Learn more about #QualityMatters & Texas Quality Assurance :
LinkedIn | Facebook | Twitter | Instagram | YouTube
www.qmcast.com | Texas Quality Assurance