Podcast: Play in new window | Download (Duration: 19:39 — 19.7MB) | Embed
Subscribe: Apple Podcasts | Google Podcasts | Spotify | Email | TuneIn | RSS | More
"What Gets Measured Gets Done" that sums it up. So what you measure matters. Be aware that folks will sacrifice their time, their effort, and your customer's time and effort, so be certain your measures that your people are held accountable to drive not just the results but the behaviors to get there while supporting your organizations WHY.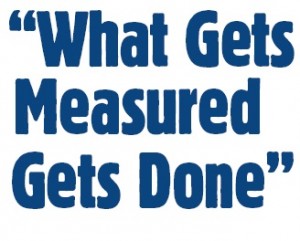 Take the example from Simon Sinek's book Start With Why of Bridgeport Financial.
https://www.bridgeportfinancial.com/ Who would have thought that a collections agency could build stronger longer lasting relationships with the in-debted person? But they did, and it boils down to how they measure their people. Their measures drive the behaviors that drive the results. What Gets Measured Gets Done. Be careful what you measure, it just might come to pass.
Simon Sinek's Start With Why
Learn more about #QualityMatters & Texas Quality Assurance LLC:

Learn more about #QualityMatters & Texas Quality Assurance :
LinkedIn | Facebook | Twitter | Instagram | YouTube
www.qmcast.com | Texas Quality Assurance