Podcast: Play in new window | Download (Duration: 33:39 — 26.8MB) | Embed
Subscribe: Apple Podcasts | Google Podcasts | Spotify | Email | TuneIn | RSS | More
Bigfoot, UFOs, Freemasons and the Scheme of ISO Certification | Episode 17
#QualityMatters Podcast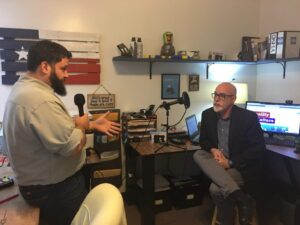 "I was blown away at how unethical some of these outfits conduct business when I first got tossed into the role of QM years back. Its something I think a lot of people don't think about and don't consider. I've told people for years ISO 9001 itself doesn't mean much, who gave it to you and often times the auditor means something. " – Kyle Chambers co-Host #QualityMatters and CEO Texas Quality Assurance.
We got introduced to Christopher Paris with Oxebridge after covering the ITC Plant explosion in Episode with Mo Aziz in Episode 7. Christopher Paris is the founder of Oxebridge Quality Resources International, an ISO 9001 and AS9100 consulting firm. He also reports on issues related to the ISO standards development process and the accredited certification scheme, acting as unofficial watchdog for the industry. His clients have included Northrup Grumman, NASA and SpaceX.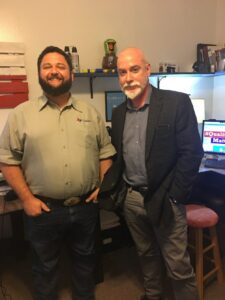 This is hands down one of the most exciting episodes of #QualityMatters yet, and we think you'll quickly agree as well. This isn't to shed a negative light on the value of ISO or similar certifications, but should cause everything listening to, well listen up, and seek Quality Performance in yourself, your consultants, auditors and certifying bodies. The industry needs men like Christopher Paris out there advocating for Quality in the Quality Management world. Kyle has said it before, its often times the Quality Management Department that is in need of the most continual improvement.
Be sure to check out Surviving ISO 9001 www.survivingiso9001.com. "Surviving ISO 9001 features all the humor and hard-hitting satire of Eyesore 9000, and comes with an adult language warning for occasional "sixteen-letter, four-letter words," but despite the jokes, presents an incredible insight into how the standard was made, and how to interpret it for everyday use."
What happens to the certification industry when all the accredited bodies are "value added" CB's but are only accredited to certify? What happens when everyone is paying for their own traffic cop in the certification scheme? How we organizations ensure they are getting a good audit, and how do we as consumers know the ISO 9001 Certification isn't from a Certificate Mill? We dig into these tough questions are more in today's episode of #QualityMatters!
Learn more about #QualityMatters & Texas Quality Assurance :
LinkedIn | Facebook | Twitter | Instagram | YouTube
www.qmcast.com | Texas Quality Assurance