Podcast: Play in new window | Download (Duration: 16:59 — 19.5MB) | Embed
Subscribe: Apple Podcasts | Google Podcasts | Spotify | Email | TuneIn | RSS | More
This week's episode is from the DUG Mid Continent HART Energy Conference. We spoke with AIRIS Wellsite Services about Frac Sand, and the OSHA Requirements for it. Kyle was HIGHLY skeptical at first, as we are sure many of our listeners are. However it quickly became clear that there is a often serious hazard at play there that needs folks like AIRIS Wellsite Services to help assist with. Its not the"sand" or the "dust" that is the hazard here, see you can cough up that stuff if you breath in (not advocating breathing in sand or dust), but this super fine particulate that can build in the air.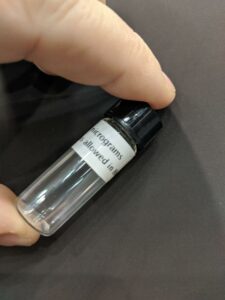 Quite an interesting episode for you today for sure. This interview and our one on one chats were very eye opening for us, we hope it is for you too.
If you have any questions or thoughts, please let us know. If you need help from some folks with real world experience that want to help you keep your people safe, and keep your business profitable at the same time, check out AIRS.
Learn more about #QualityMatters & Texas Quality Assurance :
LinkedIn | Facebook | Twitter | Instagram | YouTube
www.qmcast.com | Texas Quality Assurance